Several awesome tech and programming communities create advent calendars each year with a different article or demo for each day of December. Here are the ones I'm following.
Update: See my updated 2012 Advent Calendar list. It uses the same RSS feed as before.
I've also created a Yahoo Pipe to combine all of these RSS feeds into one: 2011 Tech Advent Feed.
Performance
website: http://calendar.perfplanet.com/2011/
feed: http://calendar.perfplanet.com/feed/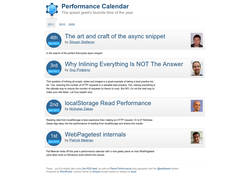 24ways
website: http://24ways.org/
feed: http://feeds.feedburner.com/24ways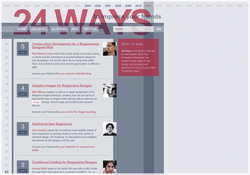 Perl
website: http://perladvent.org/2011/
feed: http://perladvent.org/2011/atom.xml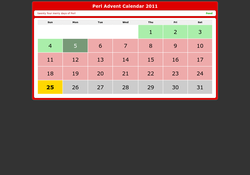 PHP
website: http://phpadvent.org/2011
feed: http://feeds.feedburner.com/phpadvent