If you want to keep up with the 2012 Masters golf tournament from your mobile phone, look no further than masters.com. They've done a nice job of mobile detection, giving a focused view of the leaderboard and other key content: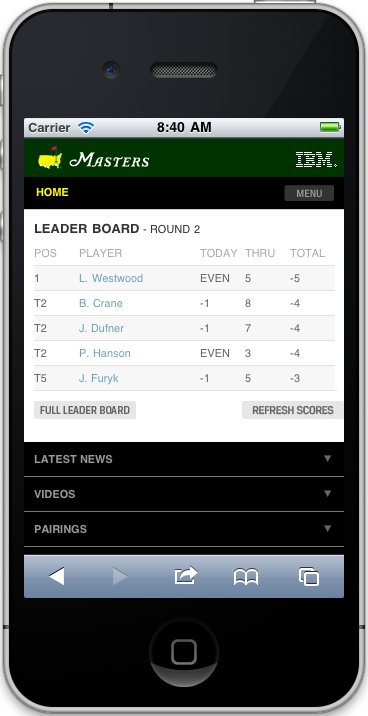 By comparison if you visit the Masters site from a desktop browser, you get a "full" desktop experience, including a video that runs as soon as you visit the site.
On the mobile site I noticed the highlight videos worked correctly on my Android phone, but not on the iPhone for some reason.