Here's a simple bookmarklet that assembles the current browser page title and link into Markdown format.
To install, drag this link to your browser's bookmark toolbar: Copy Markdown Link.
If the above link doesn't work, try the source code on GitHub:

And here's a screenshot of the dialog that appears: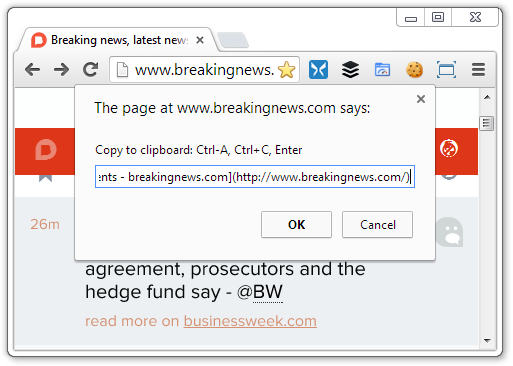 This bookmarklet is very minimal and should should work in all browsers.