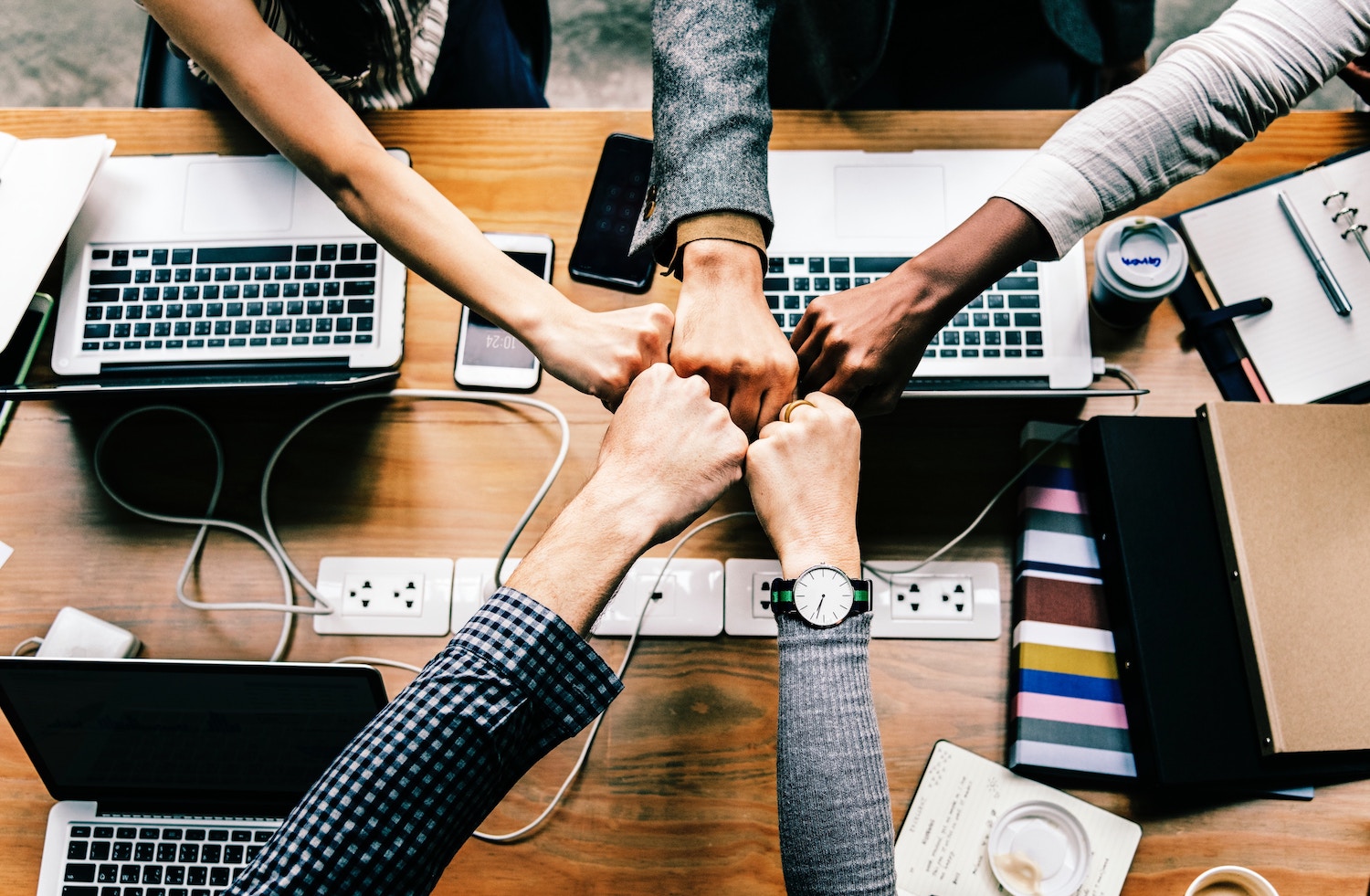 Online meetings continue to rise in popularity, in particular for companies with remote workers or distributed teams. The effectiveness of online meetings can be improved significantly by following a few simple techniques and habits.
First of all, what kind and size of meetings are we talking about?
One-on-one (2 people)
Smaller team meetings (2-10 people)
Medium team meetings, internal training or demo (10-20)
Larger team meetings, company "all hands" (20+)
Public facing webinar (marketing, sales, training)
This guide is targeting categories 3 & 4 – these meetings are big enough that you want to run them effectively but are still internal and less formal compared to public webinars or training. These category 3/4 meetings are often recorded for those not able to attend, so creating a good quality recording is important.
The advice here should be general enough to apply to most online meeting software, even though the exact features may vary and the apps themselves are constantly changing. Over time I've used Skype, GoToMeeting, Google Hangouts, WebEx, and most recently BlueJeans. In some cases I'll reference particular options in certain software which are helpful.
With the intro out of the way, let's dive in to the list of best practices. What follows here is opinionated based on my own experiences and needs, so make sure to tailor the advice here to fit your own situations.
Preparing
If you're using a presentation, make sure to have a shareable version of it. Google Docs is good for sharing with appropriate permissions; PowerPoint/Keynote are best shared in PDF format so that even though without the app can participate.
On the title slide make sure to include the presenter's name and date (this helps puts the meeting in the proper context for anyone watching the recording later)
If applicable, post the slides and share the link ahead of the meeting
Configure your computer for effective visibility for meeting participants:

When showing a presentation, use slide show mode
In other apps, use full screen mode if available
Zoom in (increase font size) as needed, especially for anything involving code or a command-line/terminal
If you have a 2nd monitor, consider turning it off (some older apps like WebEx had a real problem with this)
Quit or snooze any apps which may show notifications or reminders

If you've never presented with your online meeting software before, set up a practice session ahead of time with a coworker joining from their computer
Scheduling
Schedule a unique meeting in your system and include the pertinent details in the calendar invite:

Instructions for joining the meeting
Agenda
Where will chat/Q&A happen
Will recording be posted afterwards
Link to presentation slides and/or documents

Configure your meeting with settings to help minimize distractions:

Entry/exit tones: off (to avoid annoying beeps)
Mute on entry (not everyone will remember to automatically mute themselves)
If using a separate system like HipChat or Slack for chat and Q&A, disable the built-in chat (to ensure the side conversation only happens in one place)

For bigger meetings with moderators/presenters in multiple locations, consider using a back-channel for coordinating hand-offs and in case of any technical difficulties. Using a mobile app like WhatsApp, GroupMe or SMS/text messaging has the added benefit of being available even if some participants' internet connections have problems. Also if presenters are muting their other computer notifications (as recommended above), their mobile device can still be useful for urgent notices.
Running
Have a separate moderator who is not presenting; this lets the presenter focus on their content while the moderator focuses on the meeting itself (mute/unmute, watching for questions, checking audio/video quality, etc.).
Join the meeting from a second device like a tablet or phone and leave it on your desk. This makes it easier to confirm and monitor what the attendee view looks like. (Make sure to mute and silence the 2nd device to avoid audio feedback.)
Start and join the meeting 10 minutes early and arrange for all presenters to do the same; check all the controls and screensharing before everyone joins. (For first-time presenters, it's best to do a separate dry-run meeting earlier to ensure the software is working correctly.)
When joining the meeting, make sure all presenters are identifiable by their names (as opposed to something like "guest_1" or a dial-in phone number)
If your software has the option, turn off entry/exit tones and select mute on entry
At the start of the meeting, make announcements a couple times while waiting for people to join:

Where the chat or Q&A will be happening
Please mute yourself
We'll be starting soon
This will be recorded and posted afterwards
Recording
Recordings are helpful for anythings that may have value later, especially internal product demos or training. They can also be useful for regular project/staff meetings for the benefit of people unable to attend.
If your meeting software has a built-in recording feature, use it. If not (or even in addition to) you can use a desktop application like Screenflow or Camtasia. (For higher-quality recordings, I always use an external recording application.) Make sure to record the presented video screen, the meeting audio, and your local audio device.
If the meeting is important (e.g. you have a guest speaker), have a second person also record from their computer as a backup.
Don't start the recording until the presentation is about to start (i.e. don't record your announcements mentioned above).
When you're ready to start, hit record, wait a moment, then give a good introduction before passing off to the first presenter. That gives your recording a clean starting point with the subject mentioned right away (and avoids all the pre-meeting dead time).
Q&A
For questions and discussion during or after the presentation, encourage everyone to unmute and ask their question live; this helps with those watching the recording later.
For questions read from chat or other sources, make sure to read the questions out loud before answering (again, for the benefit of the recording).
After
Clean up and edit the video as needed (depending on how polished you need it). I like to do at least skim through the whole video and do the following:

Make sure the beginning is clean, cut out any dead time before the presentation "starts"
Scan for and remove any obvious dead time (e.g. when switching between presenters)
Rough audio check to remove any coughing or "ums" (particularly when editing my own presentations)
Make sure the ending is clean
Crop video to include just the relevant portion of the screen

Upload/post the video and slides
Send an email to everyone with links to both
Further Reading
Here's a short list of similar articles for running effective online meetings, from a few different angles than I've covered here: